Again, Kootenai County owes a debt of gratitude to Treasurer Tom Malzahn for postponing his retirement 21 months to protect his office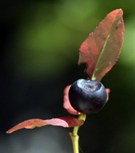 from right-wing ideologues who control the local GOP. In Idaho, the respective parties provide up to three names for appointment by commissioners when a vacancy occurs among the courthouse elected officials. Malzahn feared that the tea party/Ron Paul wing that dominates the GOP Central Committee would bypass his competent deputy, Laurie Thomas, in favor of conservative ideologues. His fears were justified Thursday when the local GOP did just that by nominating three conservative hard-liners to fill the county clerk vacancy created by the unexpected death of Cliff Hayes. The carefully orchestrated vote sidestepped such quality candidates as Deputy Clerk Pat Raffee and former state Sen. Jim Hammond. On Friday, county commissioners unanimously picked the GOP's top choice, Jim Brannon/DFO, Sunday Huckleberries. More here.
Other SR weekend column links:
Question: Does Jim Brannon become the odds-on favorite to win election as county clerk next fall?