Thu., Dec. 26, 2013, 4:10 p.m.
Enviros Want To Stop Wolf Derby
The fate of a disputed coyote and wolf derby planned for this weekend in central Idaho will be debated Friday in federal court. U.S. District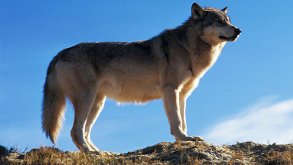 Magistrate Judge Candy Dale scheduled a telephone hearing in an environmental group's lawsuit for 9:30 a.m. WildEarth Guardians and other environmental groups contend the U.S. Forest Service ignored federal laws by allowing the competition to proceed this Saturday and Sunday near Salmon without requiring organizers to first secure a special-use permit for a commercial event on public land. But the U.S. Forest Service says its rules don't require a special permit/Associated Press, KTVB. More here. (AP file photo)
Question: Do you support the Idaho wolf/coyote derby planned for this weekend?
---
---