It is that time of year when it seems everyone produces a Top 10 List of something – the best new restaurants, the hottest celebrities, or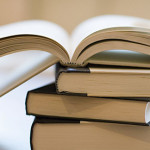 the best books. I did something this year that I have never done before. I kept track of everything I read. The list is eclectic, heavy on non-fiction, and while it is a long list I hope next year to make it even longer. If you love books, as I do, you may consider your own list for 2014. It's a great way to recall that book and author you read in January and can't quite recall in November. So here goes – my own Top Ten best reads of 2013. The best new book I read this year was 1913 – The Search for the World Before the Great War by an British writer Charles Emmerson who takes us on a 23 city tour of the world on the brink of the war that shaped the 20th Century/Marc Johnson, The Johnson Post. More here.
Question: Which book is the best one you read this year?