Fri., Feb. 1, 2013, 8:53 a.m.
Hero Bus Driver Had NIdaho Roots
See: video by Dylan Wohlenhaus/KHQ talking to dead hero's sister who lives in Athol here.
The Alabama school bus driver who died Tuesday while trying to protect the children on his bus from an armed kidnapper has deep North Idaho roots. Charles "Chuck" Poland, 66, (pictured) lived in Fernwood while growing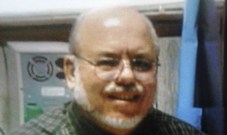 up, and later moved to Athol, where his mother, Mildred Poland, and a sister, Vicki Upchurch, still reside. "He was just a good person. His whole life was his family, his kids, his friends," Upchurch said, in a phone interview Thursday with The Press. "He was very religious, and he lived it." Poland's death is connected to a story now making national headlines. According to the Associated Press, Jimmy Lee Dykes, a 65-year-old retired truck driver, boarded Poland's stopped school bus Tuesday afternoon and demanded two young boys. When Poland tried to block the man's way, Dykes shot the bus driver several times and took a kindergartner off the bus/Maureen Dolan, Coeur d'Alene Press. More here.
Thoughts?
---
---