Mon., Feb. 4, 2013, 1:14 p.m.
Morse Targets LIDs w/First Bill
New North Idaho Rep. Ed Morse, R-Hayden, introduced his first bill this morning, drawing plaudits from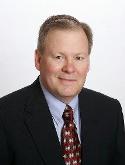 members of the House Revenue & Taxation Committee. "This is a positive for private property rights," declared Rep. Lenore Barrett, R-Challis, "and it is a positive for taxpayers, and it's time somebody did something." Morse's bill would make it more difficult to form Local Improvement Districts, and would make it easier for property owners within the districts to object to their formation. It's partly in response to a 2011 incident in which the East Side Highway District in North Idaho sought to form three LID's to pay for more than half a million dollars worth of road-paving costs, and property owners who objected to their individual shares of the cost vehemently opposed the move/Betsy Russell, Eye on Boise. More here.
Question: Do you support this bill?
---
---