Mon., Feb. 4, 2013, 1:17 p.m.
SR Introduces Baby Boomer U
Welcome to Boomer U. In this new Monday section in The Spokesman- Review, we'll track the trends that will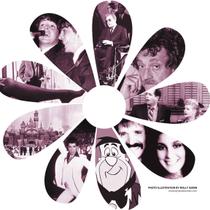 follow baby boomers into older age. We'll introduce you to Inland Northwest people living the trends – or chafing against them. We'll tackle the deeper stuff facing boomers, as well as subjects superficial and fun. The name Boomer U – U for university – reflects our goal to provide a learning experience here, but the U is intentionally double in meaning – U/you. Boomers have long been accused of self-absorption, rightly or wrongly. In 2013, the youngest baby boomers, those born in 1964, will turn 49. The oldest boomers, born in 1946, will turn 67. Will aging boomers save the world or destroy it?/Rebecca Nappi, SR. More here.
Question: Have the Baby Boomers been good or bad for the American culture?
---
---