Tue., Feb. 5, 2013, 8:16 a.m.
Costello: Flat Economy? Who Knew?
What? The Gross Domestic Product contracted during the fourth quarter of 2012? Who could have foreseen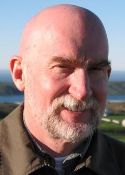 that? In truth, anybody with a pulse and who does not work for one of the news media outlets should have seen it coming. It's the self-anointed elite who were caught entirely off-guard. And quite predictably, the mainstream news media once again dutifully described the economy's poor performance as "unexpected."Take some time. Turn on your computer. Bring up your favorite search engine. Enter the word "unexpected" along with the economic indicator of your choice. Enter "unemployment," "growth," or "first-time claims." It really doesn't matter. Perform this little exercise and you will find that the mainstream news media have been surprised by every bit of bad economic news during the last four years. It's all "unexpected"/Michael Costello, Lewiston Tribune. More here.
---
---