Thu., Feb. 7, 2013, 8:23 a.m.
Officials Probe Scary CraigsList Rant
A man killed by Spokane police Tuesday may have authored a chilling farewell on Craigslist that outlined his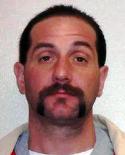 plans to begin randomly shooting people just hours before the fatal confrontation. Investigators are looking into whether Jacob I. Dorfman, 52, was responsible for the message posted in the Rants and Raves section of the popular online billboard Monday about 4:15 p.m., just nine hours before his deadly confrontation with law enforcement on Spokane's South Hill. "I tried to live this life and ignore how cruel it can be," the post said. "Though no matter it just seems useless. I bought a gun to shoot myself. But first I figured to kill someone else. What a shame to waste a life. I couldn't decide who really needed to die. Should I shoot a criminal? Or is it time for a good guy to go? Oh hell, I guess I'll just start shooting whoever happens to be in the way. Goodbye cruel world, goodbye, and when I'm down in the ground this sick world will keep going"/Chelsea Bannach, SR. More here.
Thoughts?
---
---