Mon., Feb. 11, 2013, 5:10 p.m.
'Beautiful Nate': When It Goes Wrong
America's future is found in its children, the saying goes. We must center our lives on them. All children must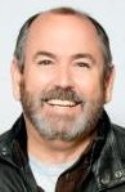 be allowed to succeed. And if we truly love our children, such individualized formula will work, the saying continues. Each of us feels this to one degree or another. As parents, Americans have ensured the success of their progeny via a highly controlled environment and well executed plans. What if we're all wrong? In my own case, as evangelicals my wife and I raised our oldest son, Nate, in an atmosphere of faith-based formulae. Cocooning is too strong a phrase, but not by much. And it didn't work. In time, he became a drug addict; arrested several times, placed in jail and ultimately he went to prison/Dennis Mansfield. More here.
Question: Did you inadvertently raise a rebel to your family's values?
---
---