Mon., Feb. 11, 2013, 10:53 a.m.
Bill Hall: Still A Farmer At Heart
I was boggled to realize the team I have always rooted for had won the Super Bowl. I speak of farm families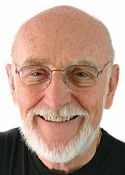 and of the dominant commercial during the annual football and advertising championships. I was boggled because family farmers are a tiny percentage of the population today, although they still feed the nation and then some. In fact, there is hardly another profession in the land where the few produce so much for the many. But how could a simple tribute to farmers score such a large (7.5 million and counting) YouTube Internet video audience in the days since the Super Bowl? The Dodge Ram Truck ad praising farmers was astonishingly popular with a mostly urban football audience. Perhaps it is because so many of us are still farmers at heart or in part/Bill Hall, Lewiston Tribune. More here.
Question: Do you have farm/ranch blood in your veins?
---
---