Mon., Feb. 11, 2013, 1:09 p.m.
Senate Rejects Hurlock Confirmation
All 3 Kootenai County senators (Goedde and Vick and Nonini, oh my) vote against Otter pick.
For the first time since 1974, the Idaho Senate has rejected the governor's nominee for a slot on the Idaho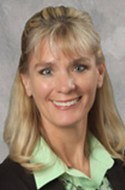 Fish and Game Commission, voting 19-16 against confirming Joan Hurlock, only the second woman ever to serve on the panel. "This lady is not qualified," Sen. Jeff Siddoway, R-Terreton, told the Senate. "All I wanted to hear from her was her experience in hunting and fishing." Hurlock, of Buhl, held hunting and fishing licenses from 1999 to 2003, but then didn't hold them again until she'd applied to be on the commission in 2012. She's an advocate of youth access to hunting and fishing and an active volunteer. Sen. Lee Heider, R-Twin Falls, who led the opposition to the appointment, told the Senate, "If you haven't shared the experiences, I don't think you can make the correct decisions"/Betsy Russell, SR. More here.
Question: Are you happy with the three Kootenai County senators -- Goedde, Vick and Nonini -- for their votes against Joan Hurlock's appointment to the Idaho Fish & Game Commission?
---
---