Sixteen House GOP freshmen gathered in a Statehouse press conference this morning to announce that if the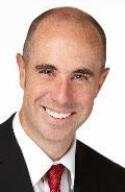 trailer bill introduced this morning by freshman Rep. Luke Malek (pictured), R-Coeur d'Alene, passes, they will support the governor's state health insurance exchange bill, SB 1042. "That's why we're here," said Rep. Kelly Packer, R-McCammon, to nods all around. The group formed after hallway conversations, the freshmen said, over how they oppose the national health care reform law, but don't like the idea of just letting the federal government do as it wishes and run a federal exchange in Idaho. Malek said, "The Legislature needs information that will allow us to decide whether our state exchange is providing us a seat at the table or forcing us merely to be a puppet for the federal government"/Betsy Russell, Eye on Boise. More here.
Question: Is it just me, or do freshman legislators in Boise show more sense than a number of their veteran colleagues re: the health insurance exchange?