Thu., Feb. 14, 2013, 1:10 p.m.
What Me? No Worries
Last year for Lent, I tried to give up worrying. It was only slightly successful. I'm going to try again this year. I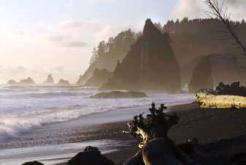 believe at the end of my life, I will regret being anxious about things that turned out not to matter, things I had no control over, things that I should have kept my big nose out of. I think back to grade school, high school, and even recent history, to the people and situations that caused me anxiety and sleepless hours and see what a waste of time and energy it turned out to be/Rebecca Nappi, SR End Notes. More here.
Question: Are you a worry wart?
---
---