Mon., Feb. 18, 2013, 8:24 a.m.
Task Force OK w/Regan Apology
Trustee Brent Regan of the Coeur d'Alene School District has performed proper contrition for his insensitive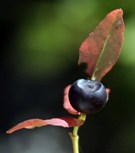 anti-Obama joke at a recent legislative forum. Tony Stewart told Huckleberries that his Kootenai County Task Force on Human Relations is satisfied with Regan's apology to district students, parents, administrators and teachers. The task force, which was instrumental in bankrupting the Aryan Nations, is also satisfied that other trustees took the inappropriateness of Regan's comment seriously. At a press conference, the task force had called on Regan to apologize for his remark – and for other trustees to provide their views on it. The task force, admitted Stewart, was criticized for staging the press conference, with some saying that the presser was overreacting to a bad joke and others saying that it hadn't gone far enough/DFO, SR Huckleberries. More here.
Other weekend SR columns:
---
---