Wed., Feb. 20, 2013, 11:33 a.m.
Boise Weekly: The Freshman 16
I've never known Luke Malek to be a separatist, but there he was on Feb. 13, the newly elected representative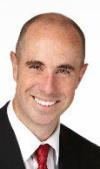 from Coeur d'Alene, standing at a podium flanked by fellow freshman House members and announcing to the press that he'd crafted a "trailer" bill to Gov. C.L. "Butch" Otter's state-based health insurance exchange proposal. As in the past, President Barack Obama's Affordable Care Act has sent the GOP into a tizzy. ... The hard-right wing of the Idaho GOP is so set against health care reform that it doesn't even support Otter's idea for a state-based exchange--a plan that falls short of the governor's own initial saber rattling about suing the feds. For the ideologues, the ultimate solution is nullification; and we all know how well that worked for the South back in the 1800s. Malek's proposal, meanwhile, is modest: more oversight of the exchange, including by legislators/Zach Hagadone, Boise Weekly. More here.
DFO: I agree with Zach Hagadone that Malek appears to offer a pinprick of common sense among a group of North Idaho legislators who are trying to out-Tea Party one another. (BTW, I hear that 17-18 Hard Right types met Tuesday night out of concern that Luke and Rep. Ed Morse are standing with the governor on Obamacare.)
Question: Which Kootenai County representatives value their constituents as a whole rather than Hard Right ideology?
---
---