Every right-thinking patriot knows President Barack Obama is intent on destroying America. That's pretty much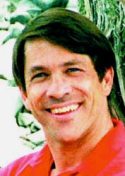 a given, right? But did you know Obama also helped raise more money for state fish and game agencies and, ultimately, America's hunters than any president in U.S. history? How is that possible, what with Obama being a gun-snatchin' socialist and all? Here's how. The National Rifle Association and other shrill apparatchiks of the firearms industry have convinced a lot of people that Obama is coming for their guns. The upshot is that firearms sales have gone through the roof. Yessir, gun sales are up here, there and everywhere across this well-armed country of ours. And thanks to an 11 percent federal excise tax on guns and ammo, there is more money than ever to pay for hunter safety programs, wildlife habitat and other projects that directly benefit hunters/William Brock, Moscow-Pullman Daily News. More here.
Question: Do you agree/disagree with columnist Brock's opinion that hunters ought to thank President Obama?