Thu., Feb. 21, 2013, 4:16 p.m.
Post Falls Wrestler Sets Sights On #1
This has been sort of a confirmation wrestling season for Post Falls sophomore Drake Foster. Not that he has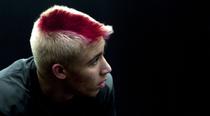 anything to prove. After all, he went 42-3 last year on his way to capturing a 5A state championship at 106 pounds. Historically, though, the lighter weights are chock full of freshmen. Foster cruised through his weight, never facing a junior or senior. That will be different when the state tournament begins Friday at Holt Arena in Pocatello. Foster sports a 48-2 record and is seeded No. 1 at 120/Greg Lee, SR. More here.
Question: Did you wrestle in high school or college? Were you any good?
---
---