Thu., Feb. 21, 2013, 8:37 a.m.
Trib: Luna Laws In Merry Land Of Oz
There came a moment two weeks ago when the curtain briefly lifted and the Wizard of Oz was exposed. It was during an Idaho Press Club breakfast meeting. The topic was the Idaho School Board Association's efforts to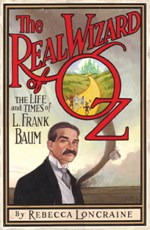 resurrect portions of the Students Come First reforms. Voters soundly rejected the legislation last fall, but ISBA feels some of the changes still have widespread support. Gov. C.L. (Butch) Otter was asked how he'll decide if that's true. "The proof of the pudding on consensus is going to be the vote on the floor, how the Legislature treats it," he replied. "That's my signal." There, in a nutshell, is all one needs to know about the Statehouse mind-set. The whole point of Propositions 1, 2 and 3 was that legislative priorities don't always reflect the public will. More than 370,000 voters sent a clear message: "Don't stuff your consensus down our throats."Yet the attitude here continues to be Oz knows best: "If we reach consensus, it must be so"/William L. Spence, Lewiston Tribune. More here. (AP file photo)
Question: Why isn't there outrage that Gov. Butch Otter and GOP legislative leaders are trying to ignore the clear will of the people by resurrecting the Luna Laws this session?
---
---