Fri., Feb. 22, 2013, 9:23 a.m.
DFO: If 'Ultra-Con' Fits, Embrace It
Earlier this week, Jeff Ward of the Reagan Republicans reacted strongly when I used "ultraconservative" to describe a group of North Idaho Republicans who strategized in secret against the state health exchange. He said: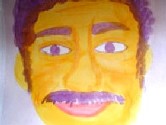 "Ultraconservatives? What does that even mean? Every rank and file conservative Republican I know (right wing, traditional, libertarian, old guard, Reaganite, fiscal, social, and christian) opposes a state exchange not just your scapegoated 'ultraconservatives.' The only Republicans I know who support a state exchange are some Legislators, the Governor and a bunch of lobbyists." Well, you can now add 23 senators to the list of key individuals who have enough common sense to realize that Obamacare -- love it or hate it -- is the law of the land and that the state is in the best position to handle a health exchange -- not the feds. So it appears that Jeff and others attempting to knock this train off the rails are a bit to the right of the very conservative Idaho Senate. Then what else is new. Last year Jeff and every GOP legislator and candidate supported the voter-rejected Luna Laws -- another indication that local Republicans may be out of step with Idaho Republicans elsewhere. Those on the Far Right of the county GOP spectrum enjoy besmirching anyone to their left (which is the majority of Kootenai County if you consider moderate Republicans, Independents and Democrats) as "liberals." Could it be that a fair number of Republicans in Kootenai County have taken conservatism further to the right than the rest of Idaho's dominant conservative movement? -- DFO.
Question: Do you think Kootenai County Republicans are further to the right than Republicans elsewhere in Idaho?
---
---