Mon., Feb. 25, 2013, 5:19 p.m.
Spudbob: Pre-1750 Books I've Read
Spudbob: I am just ordering a book written by Galileo and it got me to thinking about books written before 1750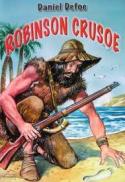 that I have read. Here is what I came up with off the top of my head. There may be a couple more: The Compleat Angler, Journal of the Plague Year, Robinson Caruso, The Decameron, a couple of Shakespeare's plays, and Machiavelli's "The Prince." Knowing that there are some English majors (and many very well read people) posting on HBO, what olde books have others read that are not on my list?
DFO: Bible ;-)
Anyone else?
---
---