Tue., Feb. 26, 2013, 8:50 a.m.
Hall: What Me Worry — About Future?
I heard something the other day that made me start worrying about the old age of my unborn great-grandson.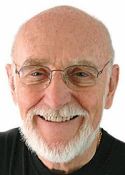 And I don't mean Social Security or the national debt or the cost of false teeth in the future when the wee ones of today become the elders of tomorrow. I mean the temperature of the world in which he will be living. I mean the likelihood the alleged Chicken Littles among us are correct that global warming will be reaching its peak by the end of this century. Normally, those of us in the most selfish generation don't worry our old bald heads and our sagging bosoms about trifles like whatever plagues the world at the end of this century in 2099. That's 86 years from now. Ours is not a generation that is famous for worrying about younger generations. We have our hands full worrying about our own needs - our meds, our capital gains taxes, our Tea Party dues/Bill Hall, Lewiston Tribune. More here.
Question: Do you ever worry about the world your grandchildren's children will face?
---
---