Tue., Feb. 26, 2013, 8:40 a.m.
Parker: Time To Rise Up, RINOs
RINO-hunting, the long popular political sport that morphed in 2008 into a sort of hysteria-driven obsession,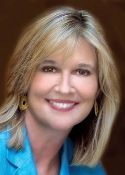 lately has become a suicide mission. RINO, of course, refers to Republicans In Name Only and is the pejorative term used against those who fail to march in lockstep with the so-called conservative base. I used "so-called" because, though the hard-right faction of the party tends to be viewed as The Base, this isn't necessarily so. My guess is there are now more RINOs than those who, though evangelical in their zeal, are poison to their party's ability to win national elections.Yet, as always, the base manages to control the message because it is vocal, loud and, most important, makes for "Good TeeVee." Spittle sells. Stay calm and carry on ... right past the elevators and leave your visitor badge on the counter on your way out the door/Kathleen Parker, Washington Post. More here.
Question: Does this have an Idaho application?
---
---