Wed., Feb. 27, 2013, 8:30 a.m.
Vestal: Washington OK With Bad Cops
It's official: If a cop lies or commits a crime, it's not necessarily a firing offense. The Washington Legislature's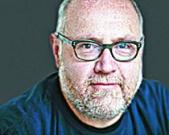 cool with that. If you've been paying any attention, you know this is already the state of our state. Cops who merely lie or break the laws can not only hang onto their jobs, they can expect lavish rewards if their bosses get the crazy idea that they should be fired. Arbitration rights intended to protect employees from capricious decisions by bad bosses have instead turned into a full protection plan for cops who do things that might get them fired as a grocery bagger. Spokane Sheriff Ozzie Knezovich took a run at changing that, but the idea – carried by state Rep. Kevin Parker and state Sen. Mike Padden, both local Republicans – died whimpering in committee last week/Shawn Vestal, SR. More here.
Question: Shouldn't cops be held to a higher standard than rank-and-file citizens, not a lower one?
---
---