Going to a motion picture in 3D is like watching a movie and taking an eye exam at the same time. A 3D movie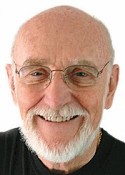 keeps slipping in and out of focus, especially in the area of peripheral vision. Oh, the noses of the actors are sharply focused, sometimes reaching way out into the theater within inches of where you sit, but the ears of the actors are a little fuzzy. Each viewing of such a movie is complicated by a strange pair of glasses. It's one thing for an eye doc to hand you a new pair of spectacles that you have to adjust to over several days. It's another thing to walk into a multiplex, put on a radically unfamiliar pair of specs, aim your eyes at a movie screen the size of a warehouse and have any hope of getting good at using those glasses on the first try/Bill Hall, Lewiston Tribune. More here.
Question: Do you enjoy watching 3D movies?