Wed., Jan. 2, 2013, 9:45 a.m.
Newtown Reaction Hardly Surprising
Americans have grown so accustomed to the Democrats' political strategy of cynically exploiting every tragedy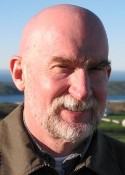 that the Newtown, Conn., mass murder barely moved the needle in their direction when they trotted out their latest gun control proposals. A CBS News poll found that only 26 percent of Americans believed that stricter gun control would prevent a similar tragedy. This is probably just about the fraction who believed that nonsense before Sandy Hook. A Gallup poll taken four days after the tragedy found that most Americans saw little benefit in an assault weapon ban. Americans ranked school security, improved mental health services and a moderation of Hollywood's glorification of violence as more likely to succeed. The tears were still flowing when the Democrats reached into their wish list file cabinet and started pulling out their favorite assaults on liberties. And private gun ownership is always one of their favorite targets/Michael Costello, Lewiston Tribune. More here.
Question: Do you think anything will become of the move by the Obama administration to restrict assault weapons?
---
---