Fri., Jan. 4, 2013, 2:51 p.m.
End Notes: Obituaries Are Hot News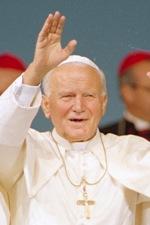 Jim Romenesko, author of a popular media matters blog, reported yesterday that "there were 30 front page New York Times obituaries in 2012 versus 14 the year before. Why? One reason is that managing editor Dean Baquet believes that a well-written obituary belongs on Page One." Meanwhile, Margaret Sullivan, public editor of The New York Times looked at obits spanning three decades and discovered that "the longest was for Pope John Paul II at 13, 870 words." Former presidents Nixon and Reagan garnered long obits, too/Rebecca Nappi, End Notes. More here.
Question: How often do you read obituaries?
---
---