Fri., Jan. 4, 2013, 8:42 a.m.
Idaho Inmates Sue Beer Firms
A former Bonner County imprisoned for killing a Priest Lake man is among a group of inmates filing suit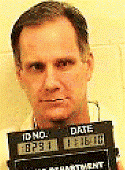 against beer, wine and liquor manufacturers for causing their alcoholism and antisocial traits. Keith Allen Brown and four other inmates at the Idaho State Correctional Institution filed suit against eight alcohol makers and distributors in U.S. District Court on Dec. 10. The defendants include Anheuser-Busch, Adolph Coors Co., Gallo Wineries and Miller Brewing Co. American Brands, Pepsi Cola Co. and R.J.R Nabisco, the distributors of Jim Beam bourbon, Stolichnaya vodka and José Cuervo tequila, respectively, are also named as defendants. The plaintiffs state they are all alcoholics and allege in the complaint that the defendants knowingly manufactured and sold an addictive product without sufficiently warning consumers of the dangers of alcohol/Keith Kinnaird, Bonner County Bee. More here.
Question: What do you think of this lawsuit?
---
---