Fri., Jan. 4, 2013, 4:21 p.m.
Opinion: Labrador MIA For 2013-14
One of Idaho's two congressional districts will be missing in the U.S. House this year. And next. The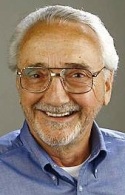 Republican fella who normally sits in the chair reserved for Idahoans from Boise North – Raul Labrador – will likely be a non-entity. And those 650,000 or so people he's supposed to represent will have to get along without him handling their interests for about 24 months. In another moment of his usual detachment from political reality, Labrador assured his exile by not voting for Speaker John Boehner's re-election. He'll chose to call it a "matter of conscience." The rest of us will call it what it is: a "matter of betrayal of constituents." If you want to fly your own single-seat plane into a cliff for personal reasons of conviction, that's "conscience." When you take 650,000 people with you, that's betrayal. Not actively supporting your leadership when leadership needs your support is the closest Raul will get to piloting his own plane again. He'll disappear from Boehner's radar for about every purpose/Barrett Rainey, Ridenbaugh Press. More here.
Question: I tend to agree with columnist Barrett Rainey that Congressman Raul Labrador marginalized himelf in the 2013 Congress by refusing to vote for House Speaker John Boehner -- and that the action will hamstring his ability to represent the 1st District. What do you think?
---
---