How To Tell Conservative R's Apart
If it's a major-office Idaho elected official, it's a "conservative Republican," for whatever that may mean.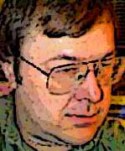 (Republican, as a party member, is at least specific enough.) But is it possible to make more precise distinctions? The New Years Day vote on the Biden-McConnell proposal is a good indicator of this – there are others, and there will almost surely be more to come. And the best way to think about it as not ideological. (Once again: What does "conservative" mean?) One national article suggests drawing the line between "establishment" Republicans and "insurgent" Republicans, at least within the House Republican caucus, and that may be as useful a dividing line as any. John Boehner, the House speaker, is an establishment Republican. Eric Cantor is an insurgent. In Idaho, then, there's this: The senators, Mike Crapo and Jim Risch, are establishment Republicans, as is Representative Mike Simpson. 1st District Representative Raul Labrador is an insurgent/Randy Stapilus, Ridenbaugh Press. More here.
Question: What do you mean when you use the term "conservative" to describe a Republican?
---
---