Mon., Jan. 7, 2013, 8:43 a.m.
'McScrew-'em Park' Enlivens Meeting
Coeur d'Alene Councilman Mike Kennedy was ready when school board Chairman Tom Hamilton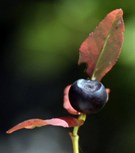 approached the lectern during the public comments section of the council meeting Wednesday. First the bait. Kennedy asked Hamilton how talks were going regarding the city's attempt to buy the school district's half of Person Field, a green space at 15th and Garden. Not so well, responded Hamilton. That was the cue for Kennedy to read a Dec. 28 post from Hamilton's Facebook page in which the chairman referred to the controversial McEuen Field upgrade downtown as "McScrew'em Park" and to Councilman Woody McEvers, who supported $4 million more in "McScrew'em" upgrades, as "the perennial '70s burnout." Hamilton, who removed the post from his Facebook wall Wednesday, replied to Kennedy that he was being sarcastic on Facebook/DFO, SR Huckleberries. More here.
Question: Who was more in the wrong in the confrontation between Councilman Mike Kennedy and School Board Chairman Tom Hamilton last week -- Kennedy for contronting Hamilton at the council meeting? Or Hamilton for making the derogatory Facebook post?
---
---