Tue., Jan. 8, 2013, 9:45 a.m.
Christa Breaks Down CSB Discussion
Christa Hazel provides Huckleberries with an analysis of the Coeur d'Alene School Board discussion re: the sale of Person Field -- and the request by the city of Coeur d'Alene to discuss the sale in an open meeting:
"The Board really pondered what there was to gain by meeting in public. Jim Hightower expressed that this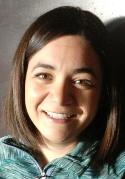 school board has been "demonized" in this process. Ann Seddon kept using word phrasing of "meeting behind closed doors" while thinking aloud in her deliberation, at times giving the impression she wanted this private process to continue with the City for another week. This was corrected by Chairman Hamilton who wanted to offer her different phrasing. Outbursts from the audience told Ann Seddon that the District should stop meeting 'behind closed doors' and suggested that's the problem with this issue. Ann Seddon did ask the Press' reporter not to report her phrasing but I would like to note this meeting will be televised on Channel 19 and it was recorded via audio (available for $5 or DVD $25). The school board went round and round as to whether or not it would be beneficial to meet in public." More here.
DFO: I'm amazed at how reluctant the School Board was to meet with the city in an open meeting to discuss an issue as important as the sale of Person Field. How about you?
---
---