Fri., Jan. 11, 2013, 11:34 a.m.
My 2 Cents: Happy Day For CdA
I have a bounce in my step today as a result of the common-sense agreement between the Coeur d'Alene City Council and the Coeur d'Alene School Board re: the tenative sale of Person Field. It's nice to see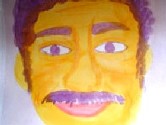 common-sense prevail for the common good of Coeur d'Alene residents. Every elected official and their counsel entourage, I suspect, was playing nice because the cameras were rolling and an audience was packed into the community room of the Coeur d'Alene Library. Anyone tempted to continue to dig in on the matter, from either side, realized quickly that such behavior would be exposed. A good argument could be made that the School Board should have returned the Person Field property to the city because the city had given it to them in the 1990s. But the public meeting revealed how desperate the district is for money (as a result of continued state cutbacks in education funding). But all this is beside the point. The point? For the first time in about a year, this community pulled together to do something right. People on both sides of the McEuen Field controversy, on both sides of the recall effort, Republicans of all stripes and non-Republicans, and the warring council and School Board supported the same outcome: Get this deal done. Almost everyone was happy that Person Field -- and, now, Bryan Playfield -- will remain as green space. The School District will be out of the park business and is accumulating money for a new administration building. The goodwill will end when the Coeur d'Alene municipal campaigns kick off this year. The local election year will be nasty given the prize -- control of the mayor's office and council. For now, however, let's bask in a moment of sunshine in our viewtiful Lake City/DFO.
---
---