MONDAY, JAN. 14, 2013, 9:38 A.M.
Costello: Beware Of 'Fact Checkers'
This year's Journalism Kosmos are dominated by the "fact checkers." A few years ago, the news media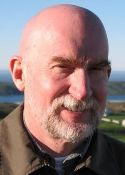 suffered an infestation of so-called fact checkers. This trend struck yours truly as a bit ironic because journalism was supposedly all about the discovery and dissemination of the truth. However, the mainstream news media has suffered a well-deserved loss of credibility in the last 40 years or so, and concluded that they needed to take steps that would restore that credibility. Those of us with a few score tree rings suspected all along that these fact checkers would adopt the New York Times' fact checking standard of "fake but accurate." After the media learned that they could depose a president (Richard Nixon) and defeat the United States military (Vietnam), most decided that they would no longer be satisfied with authoring history's first draft and made shaping history their primary goal/Michael Costello, Lewiston Tribune. More here.
Question: Which news media do you consider trustworthy?
---
---