Tue., Jan. 15, 2013, 8:40 a.m.
Column: Quit Pestering Me For Money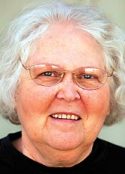 Thank the Lord that it is 2013. Several of the charities that were trying to get more money out of me have ceased their frantic pleas. Many hounded me as if I was three or four months past due on a bill. One charity sent weekly mailings. They e-mailed at least twice a day and a couple of times three times a day. They even called, dunning me for my 2013 dues in mid-December. Unfortunately, the check was in the mail so I couldn't tell them to take a hike. I will never donate to the Wilderness Society again. I try to be as generous as I can, but I don't need to be hounded for a donation like a deadbeat/Jean Chapman, Moscow-Pullman Daily News. More here.
Question: Do you get pestered for money by charities much?
---
---