Thu., Jan. 17, 2013, 4:24 p.m.
A Right To Bear Bazookas? Why Not?
oise attorney John Runft has addressed a point that ought to be put to gun advocates coast to coast. But did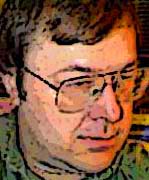 he address it as they would – and has he thought through the implications? Interviewed on KIVI-TV in Nampa, he was enthusiastic in his discussion of the Second Amendment, saying there was even an "anti-government" aspect built into it. (I'd love to find the specific validation for that argument.) But he also acknowledged something that some gun advocates seem not to, that there are limits even to the Second Amendment: "Do you have the right to bear a bazooka? The right to bear an atomic bomb? Absolutely not"/Randy Stapilus, Ridenbaugh Press. More here.
Question: Should there be a right to bear bazookas?
---
---