Tue., Jan. 22, 2013, 8:48 a.m.
Feds Seek Speedy Action Vs. Phil Hart
Government lawyers are asking a judge to rule in their favor in a federal tax case against ex-state Rep. Phil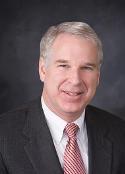 Hart and allow them to immediately foreclose on his log home in North Idaho. In a motion filed Friday, Assistant U.S. Attorney Kathryn Keneally said there are no disputes over the facts concerning six of the 13 years for which the government believes Hart owes back taxes, so U.S. District Judge Edward Lodge should rule in the government's favor on that portion of the lawsuit. Keneally's motion for summary judgment also asks the judge to disallow several categories of deductions that Hart claimed in past returns and find that he's liable for penalties for filing late and for failing to pay taxes for various years/Rebecca Boone, AP. More here.
Question: Do you expect Phil Hart to try to regain elective office in the future?
---
---