Tue., Jan. 22, 2013, 9:12 a.m.
GOP Solons Back Anti-Initiative Effort
Some Idaho lawmakers want to make it harder for citizen initiatives to qualify for state ballots. The move by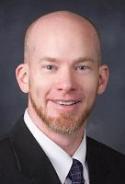 Idaho state Senate Republican leaders happened Monday in the wake of Idaho voters' rejection of three school-reform laws last November. Idaho Farm Bureau lobbyist Russ Hendricks requested the legislation from the Senate State Affairs Committee, which is dominated by Republican leaders. Sen. Curt McKenzie, R-Nampa, (pictured) is the committee chairman and sponsored the measure. The legislation would require signatures from 6 percent of the residents of 22 of Idaho's 35 legislative districts before an initiative or referendum could qualify for the ballot. "The bottom line is just to ensure that there's broad support across the state for an issue before it qualifies on the ballot," Hendricks said/Betsy Russell, SR. More here.
Question: Do you want Idaho GOP leaders to lead a drive to make it harder for citizens to place an initiative on the ballot?
---
---