TUESDAY, JAN. 22, 2013, 9:44 A.M.
Have Guns, No Need To Deliver
Barack Obama promised to start his second term by making gun control his highest priority. Outside of the mainstream news media/Hollywood/Beltway Democrat cocoon, the clamor for gun control is probably best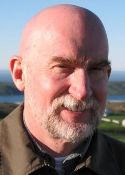 exemplified by the lone protester who showed up at a huge Denver gun show a couple of weeks ago. This means that the following issues will resume their position on the very furthest back burner of Obama's agenda - economic recovery, deficit reduction and entitlement reform. And that' s right where Obama likes them. Because frankly, contrary to his 2008 campaign promises regarding those issues, he has shown absolutely no interest in solving any of those problems. Would you believe that the Washington Post actually justified its endorsement of Obama for president by explaining that he was best equipped to reform entitlements? But, I digress/Michael Costello, Lewiston Tribune. More here.
Question: Do you believe President Obama is using gun control as a priority issue to avoid doing something about economic recovery, deficit reduction & entitlement reform, as Costello contends?
---
---