Tue., Jan. 22, 2013, 3:01 p.m.
Richert's New Blog: The EDge
The state does not have the money to erase several years of university funding inequity in one year, a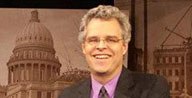 spokesman for Gov. Butch Otter said Monday evening. In his budget presentation Monday, Boise State University President Bob Kustra appealed to the Joint Finance-Appropriations Committee to find the "equity" money, intended to cover enrollment increases. The State Board of Education requested equity funding, including $4.96 million for BSU, but Otter did not include it in his budget proposal. "As we have indicated in other areas of the budget, as the economy continues to recover, we will continue to address this equity issue," Otter spokesman Jon Hanian said. "But it was not possible to take a $9 million impact to the rest of the budget to address this one issue all at once this year"/Kevin Richert, The EDge, Idaho Education News blog. More here.
DFO: I'm publishing this post to introduce you to former Idaho Statesman opinion page editor Kevin Richert, in his new role as a member of the Idaho Education News project. You can read more about the project and Kevin's new blog, The EDge, here.
---
---