Wed., Jan. 23, 2013, 9:13 a.m.
UI Student's Death Raises Questions
Moscow's police chief says there are more questions than answers as to why an 18-year-old University of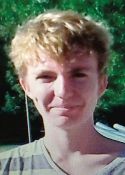 Idaho student apparently froze to death Sunday night underneath a rural bridge. "Why was he so disoriented?" David Duke asked Tuesday, one day after Latah County Search and Rescue trackers found the body of Joseph Wiederrick near a farmhouse on North Mountain View Road. "I don't want to speculate on that until we get a lot more information that I can verify." Police know that Wiederrick attended a party at the Sigma Alpha Epsilon fraternity Saturday night, and left sometime after midnight. But instead of walking northwest toward his residence in the UI's Theophilus Tower, he walked east, then north, according to location information gleaned from cellphone records/Joel Mills, Lewiston Tribune. More here.
Question: Does this tragedy remind you how dangerous our cold weather can be?
---
---