Fri., Jan. 25, 2013, 1:44 p.m.
Mary Lou: Guv's Plan Doesn't Add Up
Right out of the chute, Idaho's newly installed lawmakers are faced with a difficult dilemma. Gov. Butch Otter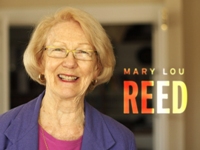 wants them to get rid of the personal property tax that his business friends hate with a passion. But where can they find $140 million to pay for the revenue lost if they do what he asks? Let me do the arithmetic: amount collected in 2012 from business personal property tax = $140,000,000; amount in governor's budget to replace business personal property tax = $20,000,000; deficit with no revenue source = minus $120,000,000. The governor's business friends, especially those in the Idaho Association of Commerce and Industry (IACI) are exceedingly powerful and persuasive. They complain about the time it takes to prepare personal property tax reports/Mary Lou Reed, Inlander. More here.
Question: Are you starting to get the idea that Gov. Butch Otter's plans to help his rich IACI friends save a few bucks in personal property tax is going to hurt local governments?
---
---