Fri., Jan. 25, 2013, 8:16 a.m.
Poolman: Rein In Gun Culture
Poolman: The gun culture in this country needs to be treated like the smoking culture was 25 years ago. It will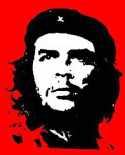 not transform overnight or even in a few years. However, it is the responsibility of our government to push the country in the right direction to change the culture. It's almost impossible for me to image people smoking on commercial airplanes or teachers smoking in their break rooms but they did. Now people smoking on sidewalks outside strip malls get dirty looks, how dare you infiltrate my space with second hand smoke, that could damage my health. I hope, 25 years from now we will look back and collectively appreciate the reckless culture of firearms we have at this time in our history. That would be success, but it needs to start now.
Question: Agree/disagree?
---
---