Mon., Jan. 28, 2013, 5:17 p.m.
Malek: More Killed With Hammers
I apologize for ignoring other interesting comments made by Brent Regan and Rep. Luke Malek, R-Coeur d'Alene, (pictured) at the legislative forum in Post Falls Saturday. Again, Huckleberries defers to the report by David Cole/Coeur d'Alene Press: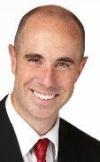 Brent Regan, a Coeur d'Alene School District board member, told the legislators and audience that gun rights are God-given, and that many gun owners take that to heart. Malek assured Regan he's already seen three pieces of legislation being developed to protect gun rights."What is a mental health issue has become a gun issue, and that's just not right," Malek said. "It's just a reaction that has nothing to do with the cause of what we were seeing (with recent mass shootings)." Malek added, "More people are killed with hammers than they are with assault rifles in the United States, but for some reason we're going after assault rifles." More here.
Coeur d'Alene Press Web site now has recording of Trustee Brent Regan's comment at the top of story about Saturday legislative meeting. Click here.
Question: Are hammers as deadly as assault weapons?
---
---