Thu., Jan. 31, 2013, 3:07 p.m.
Scammer Pretends To Be Sheriff Ben
At about 11 a.m. today, the Kootenai County Sheriff's Office was notified by a citizen that she was the victim of a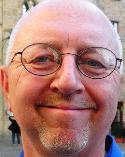 fraud. According to the citizen she had been called numerous times today from a male stating he was an agent of the FBI; the caller was saying that she had won $600,000 from Publisher's Clearing House in 2009, but the money had been stolen and was now in Mexico. The victim was told that she would be receiving more calls from him. About 30 minutes later, the "agent" called the victim back and said he was able to get her money and would call back with more details. About 30 minutes later, she received another call from a male identifying himself as "Sheriff Ben Wolfinger"/Kootenai County Sheriff's Office news release. More here.
Thoughts?
---
---