Tue., July 2, 2013, 8:53 a.m.
Regan Targets Foes On Way Out
(Former Trustee Brent Regan) said that while considering ways the district could save money, he noticed that the district had paid about $4,700 to Range Northwest, a downtown design firm, for graphic design work and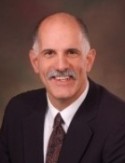 printing work for Sorensen Magnet School's spring fundraiser auction. He noted that Range Northwest's owners are Eden Irgens and Adam Graves. Irgens sits on the board of Balance North Idaho, a political action committee, he said. Balance North Idaho endorsed Regan's opponent, Hazel. Graves chaired the Sorensen fundraiser, Regan said. "I'm not giving any allegation of wrongdoing here, but what I am saying is that things like this can put the board in a difficult position, because the optics on it are very bad," he said. He said that the $4,700 would have been better spent on something for the district rather than for printing services. Lisa May, a Sorensen mother and parent who has worked on the school's auction, said the funds spent on the event were not school district dollars. They were raised by the parents at the school, she said/Maureen Dolan, Coeur d'Alene Press. More here.
Thoughts?
---
---