ISP chief writes 1st ticket in 11 years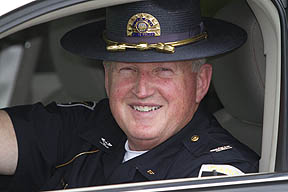 The Idaho State Police is running an "all hands on deck" operation for enhanced patrols on this holiday weekend, with all commissioned officers, even those who usually work behind a desk, hitting the road as the holiday weekend opened July 3.
David Frazier of the Boise Guardian reports that the operation led to something unusual: Col. Ralph Powell, ISP director, wrote his first citation in 11 years. He cited a young driver for inattentive driving, after he zoomed by the state's top cop doing 70 mph in a 35 mph chip-seal construction zone. Betsy Russell, EOB
When is the last time you received a traffic ticket?
---
---