Fri., July 12, 2013, 1:33 p.m.
Teton High Mascot Remains Redskins
Eastern Idaho's Teton High School will remain the Redskins, for now. After an emotional and one-sided public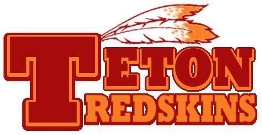 hearing this week, Superintendent Monte Woolstenhulme said he will put the name change on hold, to allow the public to have more of a say on the idea. Woolstenhulme moved to change the school nickname last month, but backed off and agreed to hold a public hearing. That hearing was held Monday. Over more than 3 ½ hours, the School Board heard from 67 people; 62 supported keeping the nickname. (Here's more coverage from the hearing, from the Teton Valley News.)/Kevin Richert, The EDge. More here.
Question: What was your high school mascot? Moi? Gridley Bulldogs.
---
---