Wed., July 17, 2013, 8:27 a.m.
Vestal: Hart Tax Fight Tortures Logic
Phil Hart, the former Idaho lawmaker and tax-dodger extraordinaire, admits it: He's made a "huge mistake."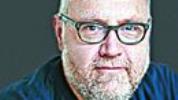 That's what he says in a new court filing in his effort to outwit the nation's bankruptcy laws – a bit of court-clogging windmill-tilting that follows his battle to outwit the nation's tax laws. He's made a huge mistake. Which one, do you think? Was it his claim that he did not owe income taxes because income taxes are unconstitutional? Was it his refusal to pay those income taxes for years? Was it his repeated insistence that his eventual payment of some income taxes, however begrudgingly, should wash away the taint of all the taxes he still has not paid? Was it the hypocrisy of drawing a public paycheck while refusing to pay taxes?/Shawn Vestal, SR. More here.
Question: Hart admits he made a "huge mistake"?! Who woulda thunk it?
---
---