Fri., July 19, 2013, 2:14 p.m.
Labrador, Simpson Oppose NCLB
Idaho's two House members joined 219 other Republicans Friday, voting for a bill to reverse components of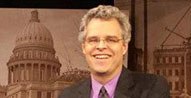 the No Child Left Behind education law. Supporters of H.R. 5, the Student Success Act, say it will return educational control to states and school districts. The change represents "a complete U-turn, policy-wise, from the existing federal school accountability law," says Alyson Klein of Education Week. Friday's bill passed 221-207, on nearly a party-line vote. Twelve Republicans broke ranks to vote against the bill, and no Democrats supported it. "I am proud to support this legislation that will restore federalist principles by eliminating the one-size-fits-all federal mandates established by No Child Left Behind," 1st Congressional District Rep. Raul Labrador said Friday/Kevin Richert, The EDge, IdahoED News. More here.
Thoughts?
---
---