Tue., July 23, 2013, 1:07 p.m.
Health Hazard: Skipping Breakfast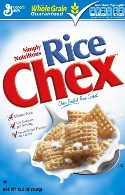 If you're prone to skipping breakfast, you might want to reconsider that choice as a new Harvard study shows that avoiding breakfast many increase your chance of heart disease. The research showed that older men who skip breakfast have a 27 percent higher risk of suffering a heart attack or developing heart disease that those who eat breakfast. The researchers analyzed eating and lifestyle data from 27,000 health professionals dating back to 1992/Judy Oehling, Q13Fox.com. More here. (AP Business Wire file photo)
Question: Do you eat breakfast?
---
---